The FTSE 100 Futures is trading at 6,702.50 up with +1.23% percent or +81.30 point. The CAC 40 Futures is trading at 5,393.50 up with +1.30% percent or +69.00 point. The DAX Futures is trading at 11,975.30  up with +1.71% percent or +201.20 point. The EURO Stoxx 50 Futures trading at 3,374.00 up with +1.38% percent or +46.00 point.
TODAY'S FACTORS AND EVENTS
Analysts at Jefferies said the Fed's decision was the result of the stockmarket selloff during the previous week and financial markets' poor response to a G7 communique released earlier on Tuesday, in which some of the world's most advanced economies committed to defending growth – although their joint statement was short on details.
"If the risk markets refrain from a resumption of last week's debacle, the Fed will hold tight and wait for evidence of the effect of COVID-19 on the economy. The markets are likely to enter a "we want more" mode, and that is the primary risk at this point," Jefferies said.
YESTERDAY ACTIVITY
For the day the FTSE 100 closed at 6,718.20  up with +0.95% percent or  +63.31   point. France's CAC  40 closed at 5,393.17  up with +1.12% percent or +59.66   point.Germany's DAX closed at 11,985.39 up with +1.08% percent or +127.52  point.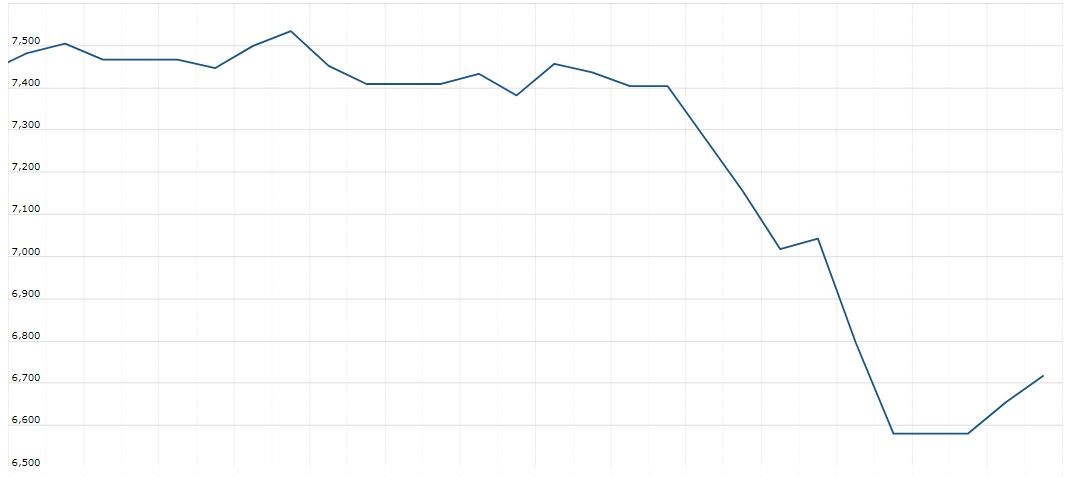 WORLD MARKETS
For the day the Dow is trading at 25,917.41 with a loss of –2.94% percent or –785.91  point. The S&P 500 is trading at 3,003.37 with a loss of –2.81% 8percent or –86.86 point. The Nasdaq Composite is trading at 8,684.09 with a loss of –2.99% percent or –268.08  point.
In other parts of world, Japan's Nikkei 225 is trading at 21,100.06 up with +0.082% percent or +17.33  point. Hong Kong's Hang Seng is trading at 26,349.94 up with +0.25% percent or +65.12    point. China's Shanghai  Composite is trading at 3,011.67  up with +0.63% percent or +18.77  point. India's BSE Sensex is trading at  38,461.11 with a loss of –0.43% percent or –165.70   point at 12:15 PM.