The FTSE 100 Futures is trading at 7,452.20  up with +0.29% percent or +21.70 point. The CAC 40 Futures is trading at 6,028.50  up with +0.54% percent or +32.50 point. The DAX Futures is trading at 13,564.00 with +0.40% percent or +53.40 point. The EURO Stoxx 50 Futures trading at 3,792.00 with +0.42% percent or +16.00 point.
TODAY'S FACTORS AND EVENTS
 London stocks finished higher on Wednesday as traders weighed up reports of a breakthrough in developing a vaccine for the new coronavirus against the cold truth that, at least for the moment, there was no known treatment for the potentially fatal illness.
The FTSE 100 was up 0.59% at 7,483.96 after Sky News reported that the scientist leading the UK's research into a coronavirus vaccine said the team had made a significant breakthrough by reducing a part of the normal development time from "two to three years to just 14 days".
YESTERDAY ACTIVITY
For the day the FTSE 100 closed at 7,482.48  up with +0.57% percent or +42.66  point. France's CAC  40 closed at 5,985.40   up with +0.85% percent or +50.35 point.Germany's DAX closed at  13,478.33 up with +1.48% percent or ++196.59  point.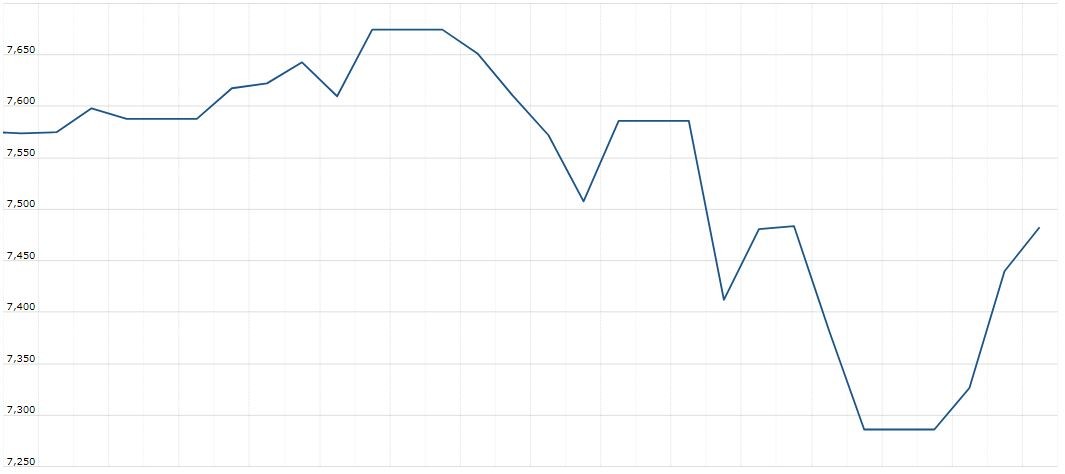 WORLD MARKETS
For the day the Dow is trading at 29,290.85  up with +1.68% percent or +483.22  point. The S&P 500 is trading at 3,334.69  up with +1.13% percent or +37.10 point. The Nasdaq Composite is trading at 9,508.68 up with +0.43% percent or +40.71 point.
In other parts of world, Japan's Nikkei 225 is trading at 23,873.59   up with +2.38% percent or +554.03    point. Hong Kong's Hang Seng is trading at 27,440.40  up with +2.44% percent or +653.66  point. China's Shanghai Composite is trading at 2,866.51 up with +1.72% percent or +48.42 point. India's BSE Sensex is trading at  41,376.54  up with +0.57% percent or +233.88 point at 12:15 PM.