The FTSE 100 Futures is trading at 7,538.50  up with +0.41% percent or +30.50 point. The CAC 40 Futures is trading at 6,029.80  with a loss of -0.04% percent or -2.20 point. The DAX Futures is trading at 13,511.30  up with +0.46% percent or +61.20 point. The EURO Stoxx 50 Futures trading at 3,780.00 up with +0.32% percent or +12.00 point.
TODAY'S FACTORS AND EVENTS
London stocks finished lower as investors on either side of the Atlantic digested what at first glance appeared to be a disappointing US non-farm payrolls report for the month of December.
America's economy generated 145,000 new hires in December (consensus: 160,000) and average hourly earnings rose at a just a 0.1% month-on-month clip (consensus: 0.3%), with wage growth for non-supervisory and production workers at its weakest since October 2017.
Ian Shepherdson at Pantheon Macroeconomics said the trend for job gains was "much better" than what the surveys had been suggesting in late summer and fall and was likely to extend further, with wages likely set to revive over the next few months.
YESTERDAY ACTIVITY
For the day the FTSE 100 closed at 7,587.85   with a loss of –0.14% percent or -10.27  point. France's CAC  40 closed at 6,037.11  with a loss of –0.090% percent or ?5.44 point.Germany's DAX closed at 13,483.31  with a loss of  -0.09% percent or -11.75  point.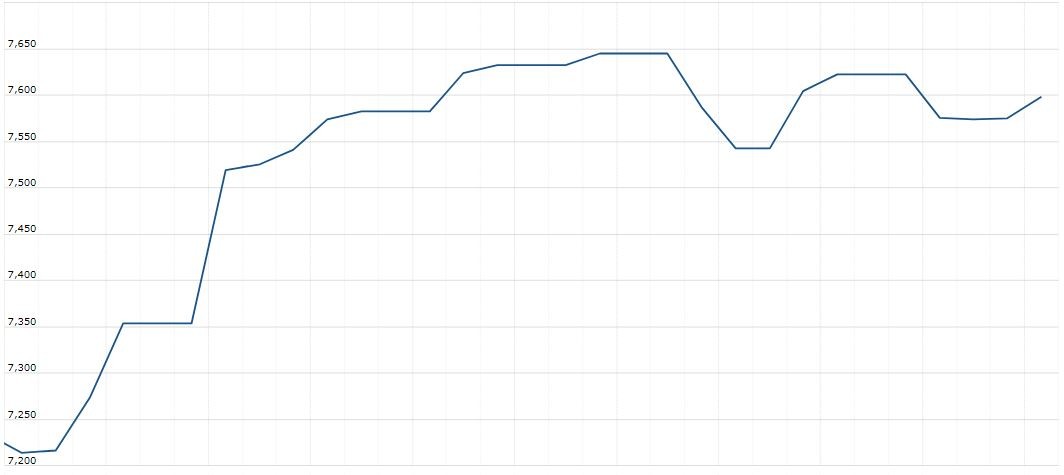 WORLD MARKETS
For the day the Dow is trading at 28,823.77  with a loss of –0.46% percent or –133.13  point. The S&P 500 is trading at 3,265.35  with a loss of –0.29% percent or -9.35  point. The Nasdaq Composite is trading at 9,178.86  with a loss of –0.27% percent or –24.57 point.
In other parts of world, Japan's Nikkei 225 is trading at 23,850.57   up with +0.47% percent or +110.70  point. Hong Kong's Hang Seng is trading at 28,941.51 up with +1.06% percent or +303.31 point. China's Shanghai Composite is trading at 3,115.57  up with +0.75% percent or +23.28  point. India's BSE Sensex is trading at 41,888.00  up with +0.69% percent or +288.28 point at 12:15 PM.