The FTSE 100 Futures is trading at 7,228.20  up with +0.39% percent or +28.20 point. The CAC 40 Futures is trading at 5,641.80 with a loss of  -0.33% percent or -18.70 point. The DAX Futures is trading at 12,442.50 with a loss of  -0.21% percent or -25.60 point. The EURO Stoxx 50 Futures trading at 3,542.00  with 0.00% percent or 0.00 point.
TODAY'S FACTORS AND EVENTS
Wall Street's major indices gained following Donald Trump's tweet that "good things are happening" at the US-China talks, with "warmer feelings" than there had been in the recent past. He will meet with Chinese Vice Premier Liu He in Washington later on Friday.
As part of the first phase, China will purchase between $40-50bn worth of agricultural goods. The deal was said to also include agreements on foreign-exchange issues with China. In exchange, the US will hit the brakes on tariff hikes due to come into effect on Tuesday.
Treasury Secretary Steven Mnuchin said both sides had reached an "almost complete agreement" on currency and financial services issues. Phase two of the deal will "start almost immediately" after the first one is signed.
PREVIOUS DAY ACTIVITY
For the day the FTSE 100 closed at 7,247.08 up with +0.84% percent or +60.72 point. France's CAC  40 closed at 5,665.48 up with +1.73% percent or +96.43 point.Germany's DAX closed at 12,511.65  up with +2.86% percent or +347.45   point.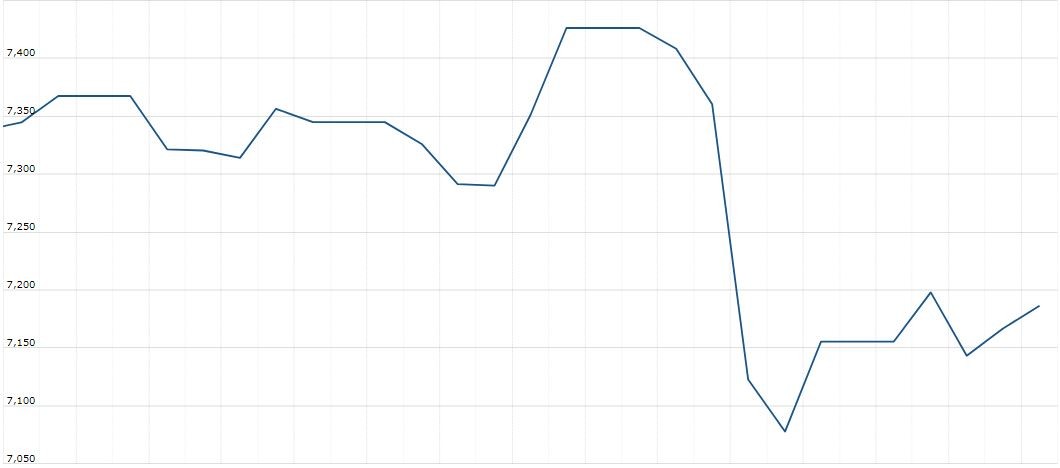 WORLD MARKETS
For the day the Dow is trading at 26,816.59 up with +1.21% percent or  +319.92  point. The S&P 500 is trading at 2,970.27  up with +1.09% percent or +32.14 point. The Nasdaq Composite is trading at 8,057.04  up with +1.34% percent or +106.26 point.
In other parts of world, Japan's Nikkei 225 is trading at 21,798.87  up with +1.15% percent or +246.89 point. Hong Kong's Hang Seng is trading at 26,525.13  up with +0.82% percent or  +216.69 point. China's Shanghai Composite is trading at 3,001.75 up with +0.94% percent or +28.09 point. India's BSE Sensex is trading at 38,302.96 up with 0.46% percent or +175.88  point at 12:15 PM.