The FTSE 100 Futures is trading at 7,191.50 up with +0.20% percent or +14.50 point. The CAC 40 Futures is trading at 5,443.00  with a loss of -0.08% percent or -4.50 point. The DAX Futures is trading at 11,860.00   up with +0.08% percent or +8.90 point. The EURO Stoxx 50 Futures trading at 3,418.00 up with +0.18% percent or +6.00 point.
TODAY'S FACTORS AND EVENTS
London stocks looked set to rise at the open on Friday following positive sessions in the US and Asia, with eyes still firmly on Sino-US trade relations and Brexit.
The FTSE 100 was called to open 20 points higher at 7,204.
CMC Markets analyst Michael Hewson said: "The decision by China to hold back on any retaliation in response to last week's US decision to increase tariffs, appears to, for now, have prompted a cautious rebound in equity markets. The more measured tone in deciding to focus on next month's meeting to discuss removing the extra duties has seen some optimism start to creep back in.
PREVIOUS DAY ACTIVITY
For the day the FTSE 100 closed at 7,204.96  up with +0.27% percent or +19.35 point. France's CAC  40 closed at 5,449.97  up with +1.51% percent or +81.17 point.Germany's DAX closed at 11,838.88  up with +1.18% percent or +137.86   point.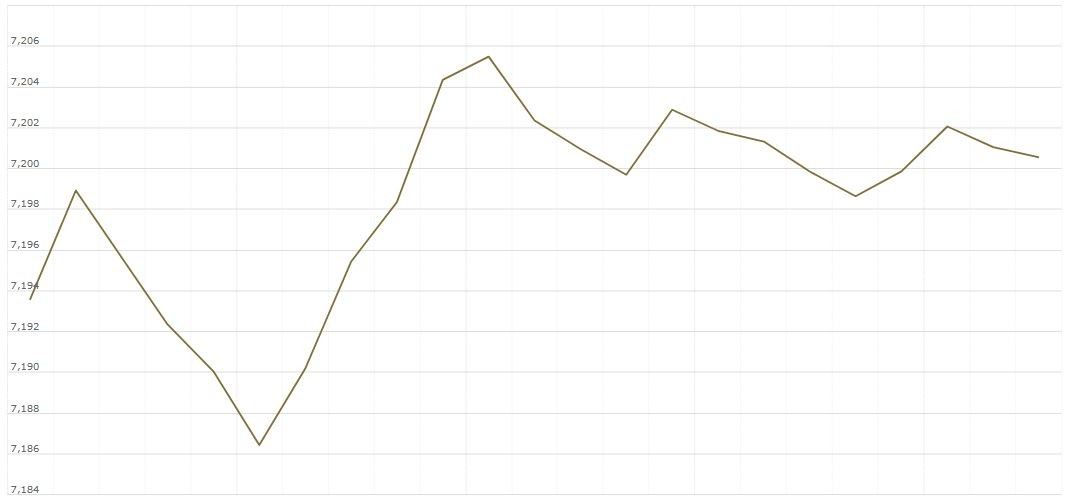 WORLD MARKETS
For the day the Dow is trading at 26,362.25  up with +1.25% percent or +326.15  point. The S&P 500 is trading at 2,924.58 up with +1.27% percent or +36.64 point. The Nasdaq Composite is trading at 7,973.39  up with +1.48% percent or +116.51 point.
In other parts of world, Japan's Nikkei 225 is trading at 20,704.37  up with +1.19% percent or +243.44 point. Hong Kong's Hang Seng is trading at 25,663.98 with a loss of –0.15% percent or –39.52 point. China's Shanghai Composite is trading at 2,886.24 with a loss of –0.16% percent or –4.68 point. India's BSE Sensex is trading at 36,968.33 with a loss of –0.27% percent or –101.16 point at 12:15 PM.