The FTSE 100 Futures is trading at 7,403.50  with a loss of -0.38% percent or -27.90 point. The CAC 40 Futures is trading at 5,926.84 with a loss of –0.047% percent or –2.78 point. The DAX Futures is trading at 13,264.00  with a loss of -0.28% percent or -36.70 point. The EURO Stoxx 50 Futures trading at 3,702.00 with a loss of -0.22% percent or -8.00  point.
TODAY'S FACTORS AND EVENTS
Neil Wilson, chief market analyst at Markets, said all eyes will be on the multilevel regression and post-stratification (MRP) poll from YouGov, which is due to be released at 2200 GMT.
"Given most traders will be in bed or the pub it could result in some whippy price action in GBP pairs. This detailed survey aims to offer a prediction for every seat (ex-Northern Ireland) and it correctly predicted the hung parliament in 2017," he said.
"With the Tories apparently sitting pretty, this poll has the potential to change the narrative of the campaign if it shows a different outcome. Remember, a Tory majority tends to be near-term supportive of the pound as anything else is messy and uncertain."
YESTERDAY ACTIVITY
For the day the FTSE 100 closed at 7,429.78 up with +0.36% percent or +26.64  point. France's CAC  40 closed at 5,926.84 with a loss of –0.047% percent or –2.78 point.Germany's DAX closed at 13,287.07 up with +0.38% percent or +50.65    point.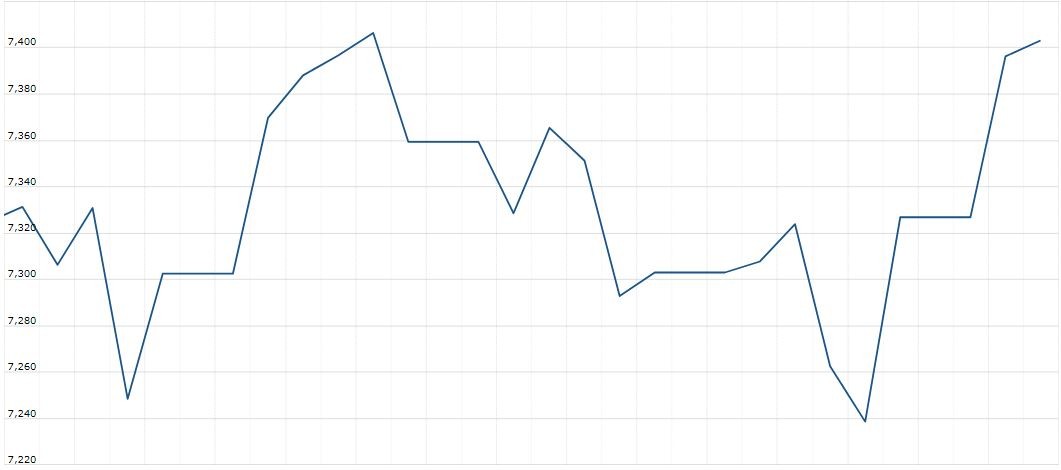 WORLD MARKETS
For the day the Dow is trading at 28,164.00 up with +0.35% percent or +97.53 point. The S&P 500 is trading at 3,153.63 up with +0.42% percent or +13.11 point. The Nasdaq Composite is trading at 8,705.18 up with +0.66% percent or +57.24 point.
In other parts of world, Japan's Nikkei 225 is trading at 23,409.14 with a loss of –0.12% percent or –28.63 point. Hong Kong's Hang Seng is trading at 26,910.86 with a loss of –0.16% percent or –43.14 point. China's Shanghai Composite is trading at 2,889.69 with a loss of –0.47% percent or –13.50 point. India's BSE Sensex is trading at 41,079.66 up with +0.14% percent or +59.05 point at 12:15 PM.