The FTSE 100 Futures is trading at 7,308.20 up with +0.58% percent or +42.20 point. The CAC 40 Futures is trading at 5,794.50  up with +0.63% percent or +36.00 point. The DAX Futures is trading at 13,047.50  up with +0.78% percent or +101.00 point. The EURO Stoxx 50 Futures trading at 3,638.00 up with +0.66% percent or +24.00 point.
TODAY'S FACTORS AND EVENTS
London stocks were set to rise at the open on Monday amid growing optimism over a Sino-US trade deal.
The FTSE 100 was called to open 18 points higher at 7,320.
CMC Markets analyst David Madden noted that some progress was made at the back end of last week.
"The US has had concerns about the dip in the Chinese yuan, in addition to intellectual property rights, and positive steps were taken in relation to those issues," he said.
YESTERDAY ACTIVITY
For the day the FTSE 100 closed at 7,328.54  up with +0.36% percent or +26.12 point. France's CAC  40 closed at 5,786.04 up with +0.42%  percent or +24.16 point.Germany's DAX closed at 13,023.67 up with +0.48% percent or +62.62   point.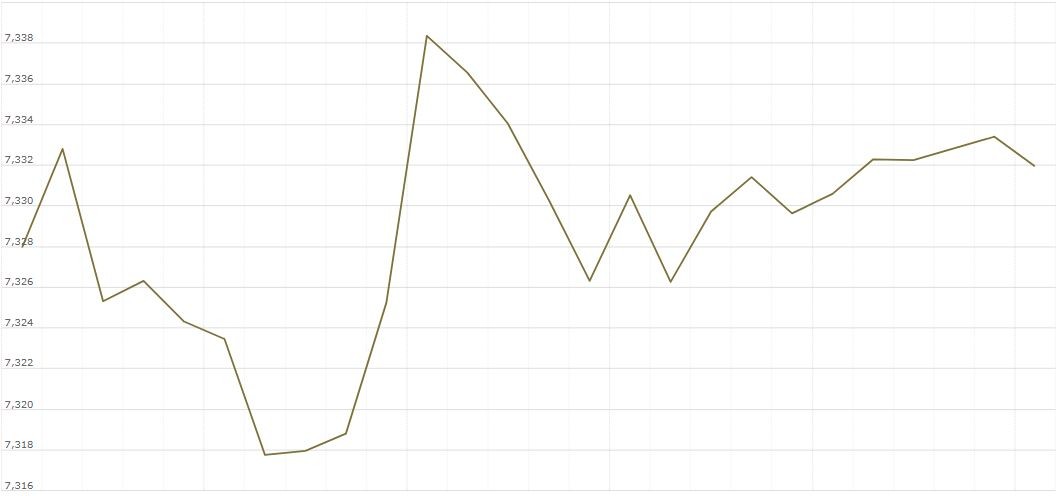 WORLD MARKETS
For the day the Dow is trading at 27,347.36  up with 1.11% percent or  +301.13 point. The S&P 500 is trading at 3,066.91 up with 0.97% percent or +29.35 point. The Nasdaq Composite is trading at 8,386.40  up with +1.13% percent or +94.04 point.
In other parts of world, Japan's Nikkei 225 is trading at 22,850.77  with a loss of –0.33% percent or –76.27 point. Hong Kong's Hang Seng is trading at 27,547.30 up with +1.65% percent or +446.54 point. China's Shanghai Composite is trading at 27,547.30 up with +0.58% percent or +17.29  point. India's BSE Sensex is trading at 40,250.71 up with +0.21% percent or +85.68  point at 12:15 PM.