The FTSE 100 Futures is trading at 7,300.80  with a loss of -0.04% percent or -3.20 point. The CAC 40 Futures is trading at 5,688.80 up with +0.15% percent or +8.30 point. The DAX Futures is trading at 12,840.30  with a loss of  -0.15% percent or -19.70 point. The EURO Stoxx 50 Futures trading at 3,602.00 with a loss of  -0.30% percent or -11.00 point.
TODAY'S FACTORS AND EVENTS
London stocks were set for a muted open on Friday as investors awaited the EU's decision on a Brexit extension.
The FTSE 100 was called to open four points higher at 7,332. Meanwhile, the pound was steady against the dollar, having slipped overnight on news that Prime Minister Boris Johnson was looking to hold an election on 12 December.
CMC Markets analyst David Madden said: "Mr Johnson wants to clear house plus consolidate power, but he needs two thirds of MPs support in order to peruse his plan. Boris is bullish, but the Labour Party don't seem that keen to go head to head with the Tories, presumably because they are performing poorly in the polls. The SNP might not be too eager to support a general election either as the recent Progress Scotland survey pointed to a minority of Scots supporting independence."
YESTERDAY ACTIVITY
For the day the FTSE 100 closed at7,321.57  with a loss of 0.091% percent or –6.68 point. France's CAC  40 closed at 5,696.31 up with 0.21% percent or +11.98 point.Germany's DAX closed at 12,859.16 with a loss of –0.10% percent or –12.94  point.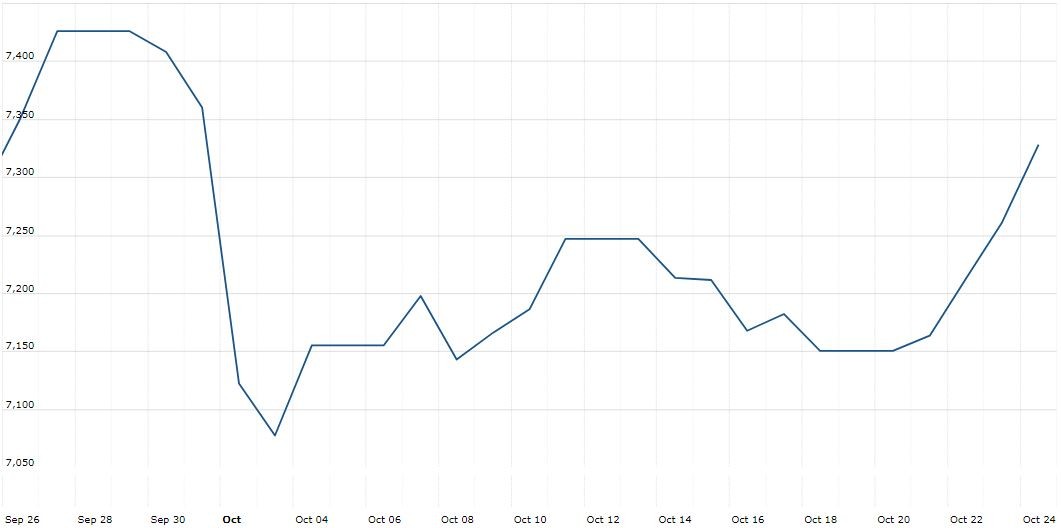 WORLD MARKETS
For the day the Dow is trading at 26,805.53  with a loss of –0.11% percent or  –28.42 point. The S&P 500 is trading at 3,010.29  up with +0.19% percent or +5.77 point. The Nasdaq Composite is trading at 8,185.80  up with +0.81% percent or +66.00 point.
In other parts of world, Japan's Nikkei 225 is trading at 22,799.81 up with +0.22% percent or +49.21 point. Hong Kong's Hang Seng is trading at 26,676.34   with a loss of –0.45% percent or ?121.61 point. China's Shanghai Composite is trading at 2,954.93  up with +0.48% percent or +14.01  point. India's BSE Sensex is trading at 38,802.10  with a loss of –0.55% percent or –215.18  point at 12:15 PM.