The FTSE 100 Futures is trading at 7,161.20 up with +0.33% percent or +23.20 point. The CAC 40 Futures is trading at 5,641.50 up with  +0.02% percent or +1.10 point. The DAX Futures is trading at 12,707.50 up with +0.35% percent or +44.80 point. The EURO Stoxx 50 Futures trading at 3,582.00 up with +0.28% percent or +10.00 point.
TODAY'S FACTORS AND EVENTS
Stocks are set for a slightly higher start ahead of another possible meaningful vote later in the day, likely before 2200 BST, on Prime Minister Boris Johnson's Brexit deal proposal.
At the weekend, MPs voted in a favour of an amendment proposed by Sir Oliver Letwin meant to close off the last remaining loop-hole for a no-deal Brexit even if MPs had voted in favour of Johnson's proposed deal with Brussels, which in the end resulted in Johnson's proposal not being voted on at all.
AY ACTIVITY
For the day the FTSE 100 closed at 7,186.52 up with +0.50% percent or +35.95 point. France's CAC  40 closed at 5,634.99 with  a loss of –0.022% percent or –1.25 point.Germany's DAX closed at 12,677.78 up with +0.35% percent or +44.18  point.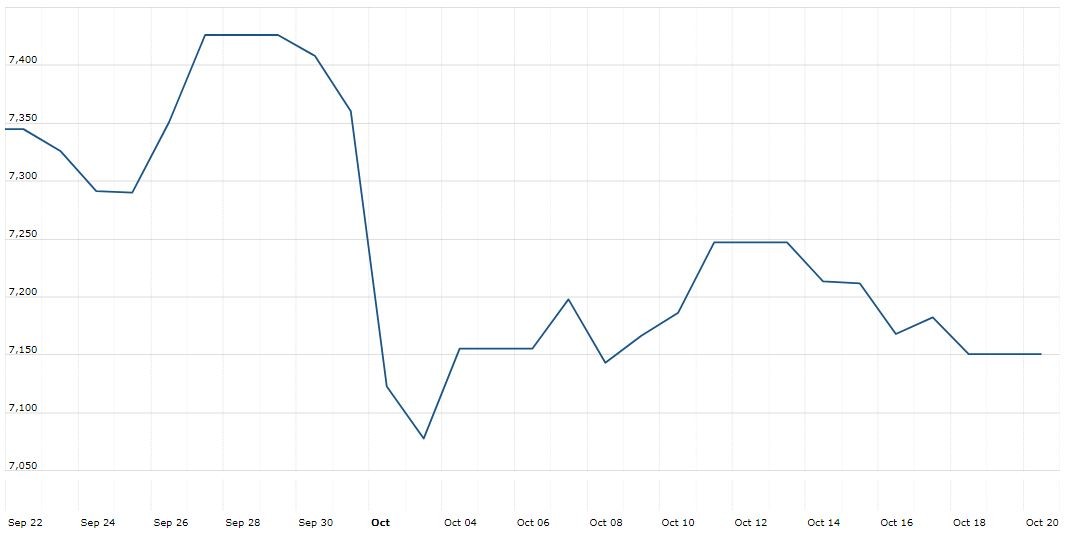 WORLD MARKETS
For the day the Dow is trading at 26,770.20  with a loss of –0.95% percent or  –255.68  point. The S&P 500 is trading at 2,986.20  with a loss of –0.39% percent or –11.75 point. The Nasdaq Composite is trading at 8,089.54  with a loss of –0.83% percent or –67.31 point.
In other parts of world, Japan's Nikkei 225 is trading at 22,548.90 up with +0.25% percent or +56.22 point. Hong Kong's Hang Seng is trading at 26,738.35 up with +0.070% percent or +18.77 point. China's Shanghai Composite is trading at 2,939.62 up with +0.050% percent or +1.48  point. India's BSE Sensex is trading at 39,298.38 up with +0.53% percent or +246.32  point at 12:15 PM.